How to Avoid Pitfalls in Marketing Intelligence
Marketing intelligence, a process of data management and analysis designed with the goal of creating comprehensive marketing strategies with informed decisions, can transform companies' business goals in today's ever-changing digital marketing sphere.
As data systems become more complex and broad, the need for smarter management resources is increasing. Data can now be utilized in greater scales and at a faster rate, which is also posing to be a challenge for marketing teams, of any size. While using marketing intelligence is an advantage to companies and businesses, marketers must be aware of and prepared to dodge pitfalls that may arise.
Marketing has been met with setbacks throughout history. The pre-digital methods of data collection such as focus groups, surveys, and questionnaires are commonly subject to bias due to human tendencies with question framing and conditioning. Marketing intelligence is an ongoing development to control these variables and make it easier to adapt to changes in the market. Despite better technology, bias is still an issue with data analysis. With more advanced technology, marketing intelligence has taken on more intelligent challenges.
‍
New Technology
Technology is dramatically impacting our lives, and in marketing no less. The global shift to integrate technology into a company's marketing utility reservoir is turning into a race, to adapt the technology before, and better than, competitors and gain overall efficiency with equal effectiveness. Pressure internally, to keep up with technology trends, and externally, from competitors who are just as motivated in their innovation game, is leading some marketers to take technology itself as the solution, rather than using it to better reach their goals. Adopting new technologies provides incentives such as efficiency and more consumer insight but only when time and proper learning of the resources is initially invested.
Appealing to a tech-driven demographic requires businesses to be on board with new technology trends such as artificial intelligence, IoT and virtual reality. With AI for example, Machine Learning has the ability to undertake data comprehension tasks that would be near impossible for humans, but the machine cannot replace a human marketer. When marketing relies too heavily on automation, nuances in consumer behavior can be overlooked by the technology.
Solution: Find the resources that work for you, don't try to work for the resources. As much as technology is an important tool for marketers, it is intended to facilitate human processes, not replace them. While machine learning can provide automation and "deep learning" in marketing, human intelligence is also necessary to recognize subtle signals in consumer trends. Understanding how to incorporate both real and artificial intelligences and then properly implementing them is the key to making technology useful for a company.
‍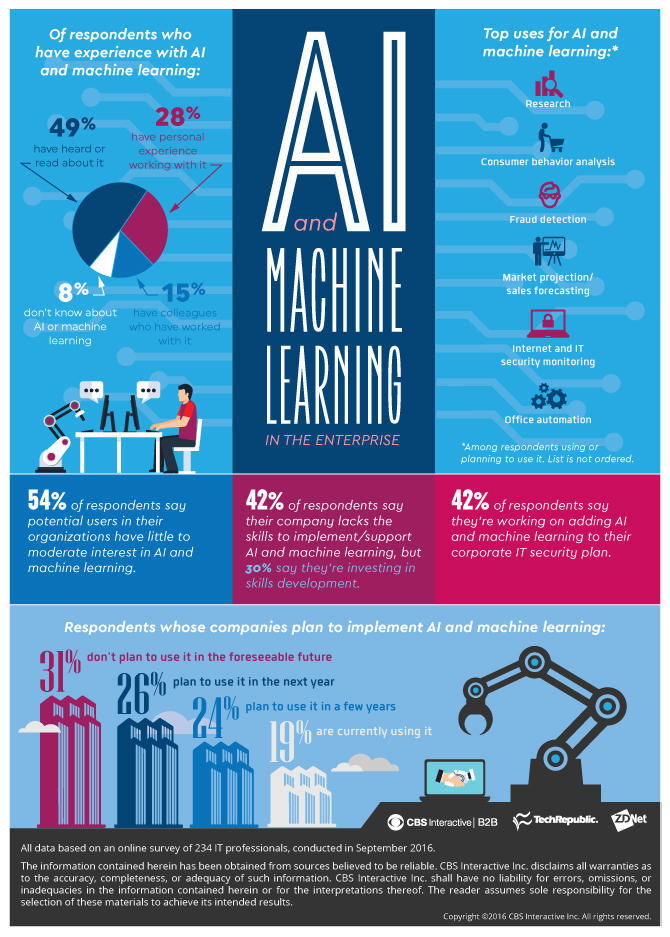 ‍
Big Data
Big Data, the process of collecting data from all sources, is the lifeline of marketing intelligence. It is crucial for businesses, providing insights on consumers, lead generation and risk-prevention. However, even as a valuable asset, the larger amounts of data do not translate to insightful data on its own. Acquiring a better system of data management is also just an initial step to a marketer's utilization of the analysis in strategy.
The quality of the data and the understanding of the analyst makes the difference between a well-informed decision and an incorrect conclusion.
As a common pitfall in overall marketing, big data is prone to bias as well. Managing large amounts of data can be difficult as insights are only useful if they reveal an actionable pattern or lead on a new sale opportunity. Irrelevant data and scattered insights can cloud a marketer's understanding of the consumer and lead to damaging results in marketing intelligence. Confirmation bias, selection bias, outliers in data, confounding variables and non-normality contribute to pitfalls that can arise when analyzing data and developing marketing intelligence. The challenge exists between data scientists and marketers, to mutually understand results regarding the data and maintain alignment with the marketing goals throughout the process of gaining insights from data.
Solution: Integrate artificial intelligence tools to manage big data, keep your objectives in mind and focus on smart data – not big data. With endless amounts of data, it is easy to get lost in which data is relevant and insightful. Machine learning can provide useful insights about market trends without bias or error. It may seem obvious to remember one's objectives but doing so while reviewing insights will keep the focus in check. The bias that occurs with big data is the tendency to conform marketing value to the data rather than looking deeper for data that is valuable. The underlying mission of big data is smart data – finding the right data for marketing objectives. This goal is achieved through preventing bias and understanding which data will provide actionable insights.
‍
Fear of Using Intelligence Companies
The surge of new technology is expanding the range of opportunities for marketers while limiting them on their current practices. The cost and time requirement to learn and implement new tools, then test different strategies, within their team can deter marketers from seeking to innovate. Another setback can be the learning curve for the marketing team. If a new process is too specialized or complex, gaining proficiency with the tool would require additional effort that cuts into the primary work of the employees.
Hiring an external team to facilitate with technological processes is an option but fear of risk comes with the use of an intelligence agency that covers a broad scope. The nature of all markets is volatile and requires analysis over an extended period of time and focus. Marketers who have been studying their markets closely have foresight of changes and trends. Passing this information onto an outsourced intelligence team can be difficult to communicate and achieving a common goal together requires collaborative adaptation of the process. Data is also more varied with visual and social media content becoming more prevalent. Therefore, comprehensive marketing intelligence is unrealistic due to the scale of managing insights from a widespread audience.
Solution: Adapting to the advancement of data analytics tools in a short period of time can be facilitated by outsourcing a marketing intelligence team. As the nature of markets is constantly changing, a specialized agency that has the capability and technology to carry out the relevant processes of managing data and providing insights to benefit the company's goals, can save time and money for a client. To avoid the pitfall of outsourcing an intelligence company, marketers should research the company in advance, and review their services, transparency and privacy policy, and prior case studies. Marketing intelligence teams can be a valuable resource to companies that are trying to innovate but lack the time and resources for specific projects and in targeting certain markets.
‍
Marketing intelligence is an important tool for businesses, and just as important, is the prevention of pitfalls within the process. Marketers can stay ahead in their practice with efficient tools and resources, rather than falling short of innovation. With the self-awareness and understanding of how to work with their surrounding capabilities – technology, big data and outsourcing opportunities, marketers can optimize the optimizer, that is marketing intelligence.